I don't remember how exactly I stumbled upon her designs, but I've been enamored with them ever since.











These photos are from her AW/10 collection entitled "Victorian Sci-Fi Surgery". I would wear every piece.




I'd love to wear one of these head pieces even though I doubt I could pull it off whatsoever. Imagine the stares. SS11 collection entitled "The Cyclops Apprentice".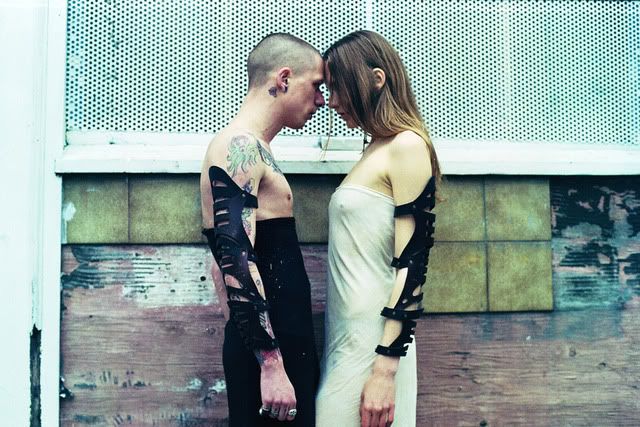 From "Sinister Sights in Synthetic Moonlight" AW/11




From "Your Heavy Heart Pressed Against the Dusk" SS/12

They remind me of beautiful ancient armor but with a modern spin. I love body harnesses and I've been meaning to get my first for awhile. Learn more about Gabriella here